Registration Board
The New Zealand Institute of Forestry Registration Board regulates and administers member registration. To communicate with the Registration Board please contact the Registrar.
Registration Board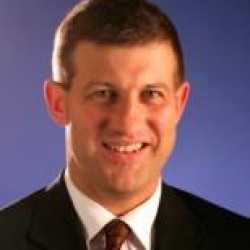 Peter Casey
Chairman, Board Member
Peter has been a member of the New Zealand Institute of Forestry since 1984. He spent 15 years in the Forestry Sector up to 1996 where with a multi-disciplinary back ground of a Forestry degree, Chartered Accountant and a MBA he held a diverse range of roles. Peter has previously served on the NZIF Council in the 1990's.
Then up to 2017 Peter held senior roles in the public and private sector across the Transport, Infrastructure, Industrial Chemicals, Property and Fund Management sectors. Peter returned to the sector in 2017. Peter is currently the General Manager of New Zealand Carbon Farming, the largest supplier of Carbon Credits in NZ.
Peter is a Registered Member of the New Zealand Institute of Forestry, Chairman of the Registration Board and hopes his range of experiences can contribute to growing community recognition of the positive and value add role of the professional forester.
I am a registered forestry consultant based in Lower Hutt. I was born in 1953 and attained a B.For Sc (Hons) in 1977 from Canterbury University. After working for the NZ Forest Service between 1977 and 1987 at various locations I moved to Wellington to work for the NZ Forestry Corporation. After the State forest asset sales were completed I began consulting. I was first registered as a forestry consultant in the field of "Assessment, Investment Analysis & Valuation of Forest Resources" in 1992.
Main fields of expertise are in forest valuations, estate modelling, forest inventory and analysis of harvesting options. My clients vary from major corporates such as Juken NZ through to owners of small woodlots.

In October 2018 I became Registrar for the NZIF Registered Members scheme.