Council
Our Council meets in Wellington and is directed by the New Zealand Institute of Forestry's Articles of Association.
The Council's responsibilities include:
representing New Zealand's forestry professionals, their aspirations, views and opinions
setting policy direction with the goal of enhancing all forestry types, then planning and implementing actions to achieve this
membership extension (e.g. Registered Foresters scheme, Journal, newsletters, local and national meetings)
facilitating continuing professional development (CDP) for our members
administering the NZIF's affairs and fiduciary duties
promoting the economic, social and environmental values and benefits of forestry
promoting the professional standards and ethics of our members.
NZIF Council
James Treadwell
President
James is deeply entrenched in the forestry sector. The CEO of IFS Growth has over 25 years of experience. Dedicated to the business of safe, sustainable, profitable forestry James is a committed industry professional. He has contributed to the NZIF for over a decade, performing a variety of roles, for the Council.
James has developed a unique bird's eye perspective of all things forestry related. He has worked across all levels of the industry, from the forest floor to the boardroom table and beyond. An astute strategist and manager of people, James has a strong commercial background, and an encyclopaedic knowledge of the NZ forest state. James is a respected, collaborative thought leader for the industry. Passionate about the future of forestry, he capably flags prescient issues with government policy makers, and spearheads change, working to create a better future for forestry in NZ.
James can be contacted on President@nzif.org.nz
Council responsibilities are: NZIF Rules, Media, NZIF Newsletter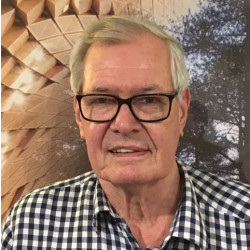 Peter Hill
Vice President
Peter has a BFor.Sc (Hons) from Canterbury and an MBA from Otago. He is a Fellow of the Institute and has been a member for 16 years. Peter chaired the Auckland local section for 5 years before moving to Wellington and this is his second term on Council.
He has spent many years developing the log export markets in Korea, China and India. He spent 10 years as General Manager of Wenita Forest Products Ltd and 13 years as Managing Director of Pentarch Forest Products Ltd. He also was President of The NZ Forest Owners Association from 1993-1995.
He has an interest in developing webinars for CPD as the loss of this years conference has deprived members of at least 10 hours of CPD which has to be replaced by some method
Council responsibilities are: CPD, Forest Fire Management Committee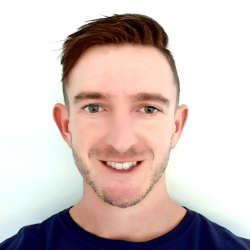 Adrian is a past graduate of the University of Canterbury having completed a Bachelor of Forestry Science with First Class Honours, a Certificate in Commerce and a Master of Forestry Science degree with distinction. He is a founding member of the Future Foresters and is actively involved in a leadership role within this initiative.
Adrian currently works within the Canterbury Region in an ETS/Project Manager role for Forest Management Limited.
Adrian is NZIF member and has been co-opted onto the council as a Future Foresters representative.