Council
Our Council meets in Wellington and is directed by the New Zealand Institute of Forestry's Articles of Association.
The Council's responsibilities include:
representing New Zealand's forestry professionals, their aspirations, views and opinions
setting policy direction with the goal of enhancing all forestry types, then planning and implementing actions to achieve this
membership extension (e.g. Registered Foresters scheme, Journal, newsletters, local and national meetings)
facilitating continuing professional development (CDP) for our members
administering the NZIF's affairs and fiduciary duties
promoting the economic, social and environmental values and benefits of forestry
promoting the professional standards and ethics of our members.
NZIF Council
James Treadwell
President
An empowering business leader in forestry with in-depth sector knowledge: James is a well-respected professional with over 30 years' of forestry experience. He is a commercial operator with a passion for sustainability, trees, and the knowledge to enhance the bottom line.
James heads Forest Leaders: an innovative strategic platform for investing the forestry sector. He has created this new opportunity for investors in forestry and carbon. Using a simple, modern approach to demystify the asset class, and to deliver excellent returns.
Drawing on a diverse range of skills and industry experience built up over decades: James has worked at every level of forestry. From lumberjack to director; forestry dealmaker to policy advisor. He is technically well-equipped, sources the finest land for forestry, and works with the best people in the business. He is committed to achieve strong performance, growth and returns. An extremely capable forestry professional who drives operational excellence, optimum forest management techniques and innovation to achieve the best results for investors.
James has also played a pivotal role in the wider NZ forestry industry: working with key stakeholders in the private and public sectors. He is President of the NZ Institute of Forestry and has helped shape the future of sustainable forest management. James has a thorough knowledge of NZ forestry and its politics. Informed with this big picture view, James is unafraid to challenge the norm, confront staid political or commercial mindsets, in pursuit of the best end-goal.
Obsessed by all things forestry, James is happy to discuss carbon opportunities with investors; nut out sustainability issues with government policy makers; or most of all, to don high-vis and get out planting.
James can be contacted on President@nzif.org.nz
Council responsibilities are: NZIF Rules, Media, NZIF Newsletter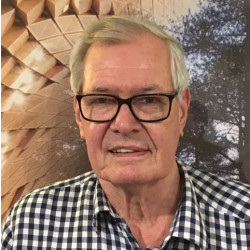 Peter Hill
Vice President
Peter has a BFor.Sc (Hons) from Canterbury and an MBA from Otago. He is a Fellow of the Institute and has been a member for 16 years. Peter chaired the Auckland local section for 5 years before moving to Wellington and this is his second term on Council.
He has spent many years developing the log export markets in Korea, China and India. He spent 10 years as General Manager of Wenita Forest Products Ltd and 13 years as Managing Director of Pentarch Forest Products Ltd. He also was President of The NZ Forest Owners Association from 1993-1995.
He has an interest in developing webinars for CPD as the loss of this years conference has deprived members of at least 10 hours of CPD which has to be replaced by some method
Council responsibilities are: CPD, Forest Fire Management Committee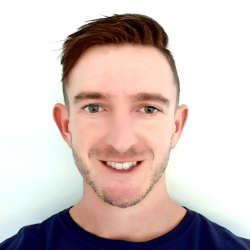 Adrian is a past graduate of the University of Canterbury having completed a Bachelor of Forestry Science with First Class Honours, a Certificate in Commerce and a Master of Forestry Science degree with distinction. He is a founding member of the Future Foresters and is actively involved in a leadership role within this initiative.
Adrian currently works within the Canterbury Region in an ETS/Project Manager role for Forest Management Limited.
Adrian is NZIF member and has been co-opted onto the council as a Future Foresters representative.