NZIF Conference Speaker Profiles
15th/16th and 17th August.
Sunday 15th August 2021
11am - 1pm - CPD workshop - Forest Fire protection - How can we stay ahead.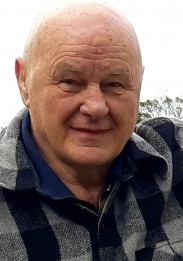 Murray Dudfield was an employee of the NZ Forest Service commencing in 1967 and finished in the role as a Senior Forest Ranger at the time of the demise of the Forest Service in 1987. I moved to the Ministry of Forestry as a Senior Forest Fire Advisor from 1987 to 1990 and then fill the role of the NZ National Rural Fire Officer from 1990 to 2014. Appointed an Officer of the NZ Order of Merit in 2015. Was awarded an FAO Certificate of Excellence for exemplary service to International Cooperation in Wildland Fire Management in 2014. Was a board member of the Australia Bushfire Cooperative Research Centre 2007 to 2014 and a board member of the Otago Rural Fire Authority 2014 to 2017. Is the current Chair of the Forest Fire Committee for the NZ Institute of Forestry.
2pm - 4pm - CPD workshop - "Arbitration and Mediation" - Dispute Resolution Options

John Larmer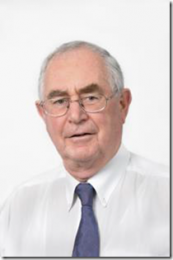 John has a wide farming experience in numerous districts in New Zealand including mixed cropping, sheep and cattle, Dairying, horticulture and forestry.
50 years background as a rural expert in valuation, consultancy and dispute resolution. Established Larmers Partnership in 1973; merged with TelferYoung Group in 2000; rural director TelferYoung Taranaki until 2010 then consultant as required.
As sole director of Larmer Advisory Ltd now acts as a consulting valuer providing expert witness services or litigation support; as well as accepting mediation, conciliation and arbitral appointments nationally.
Also retained as advisor or farm trustee.

Baden Vertongen (Ngāti Raukawa ki Te Tonga) is a lawyer and mediator who has worked on a wide range of issues affecting Māori organisations and those who work with Māori. This has included the negotiation and settlement of Treaty of Waitangi claims, ongoing work of post-settlement organisations, and management of natural resources. Baden has also worked in alternative dispute resolution processes that are associated with Treaty settlement processes, the Waitangi Tribunal, and the Māori Land Court and mediates a range of other types of disputes.
11am - 4pm CPD Workshop - Leadership Development Course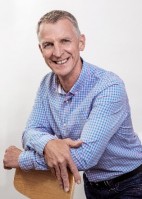 A born and bred Mainlander, David brings his wide-ranging business experience to The Learning Wave.
Originally from a farming background before a career in sales with Pfizer, Duffy now focuses upon passing on his insights and practical tools to people through his facilitation work with The Learning Wave.
Business involves so many aspects – from emotive human factors to hard number-crunching and being familiar with all these facets helps him bring a real, practical and fun approach to his facilitation.
Duffy enjoys enabling people to become empowered. "A lot of people already have the answers inside them. I help them discover the skills they already have".
Most recently Duffy has unlocked potential in learners at Downer and Kiwirail through leadership development programmes, helped learners build confidence with digital capability upskilling at Veolia and Farmlands, and has been passionate in facilitating safety culture changes in the forestry and infrastructure industries working with the Forestry Industry Safety Council and Gough Group, respectively.
4.30pm - 5.30pm - NZIF 93rd Annual General Meeting
5.30pm - 6.30pm - After AGM drinks
7pm - 10.30pm - Future Forester Quiz night Venue: Gateway Motor Inn
Monday 16th August 2021
8am - 8.45am Registration Opens
8.45am - 8.50am Iwi Welcome
8.50am - 8.55am Conference Welcome by Conference Chair - Erica Kinder
8.55am - 9.15am Kieran McAnulty - Local MP for Wairarapa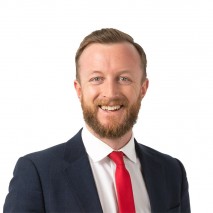 Kieran McAnulty won the Wairarapa seat for Labour in the 2020 General Election, and is Chief Whip for the Labour Party. Kieran is currently a Member of the Business Select Committee, and has previously served on the Primary Production Select Committee.
Kieran is staunchly supportive of the Wairarapa and of New Zealand's regional economies and primary industries. Up until his election to Parliament he was a volunteer firefighter, and he remains a board member of Wings over Wairarapa and Golden Shears. Kieran is also a former trustee of the Masterton Community Trust and is a fanatic Wairarapa-Bush supporter
9.15am - 10.15am Building forestry's social license to operate through Wood the Ultimate RenewableTM and ForestLearning's ForestVRTM, Presenter Beth Welden (via Zoom)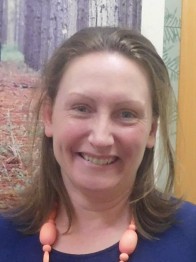 Beth Welden is the National Manager of the ForestLearning education program, an initiative of Forest and Wood Products Australia. ForestLearning is Australia's one-stop-shop for schools to access free to download K-12 teaching and learning resources aligned to the Australian curriculum, as well as communication via newsletters and Facebook for the Australian forest and wood product industries. Beth comes with over 16 years professional experience leading state and national industry education partnership programs including AgForce Queensland's School to Industry Partnership Program, Queensland Gateway Schools to Agribusiness, marketing manager for the Australian Melons Association and Avocados Australia, National CRC Sheep and Wool Education Program coordinator, and she also served as a Director on the first Primary Industries Education Foundation Australia (PIEFA) board. With a professional background in both entomology scientific research and classroom teaching, she is passionate about bridging the sustainable forest industry – schools divide, helping to build authentic grassroots industry-school partnerships, and create and publish free to access and easy to use classroom resources. By providing schools real life contexts for learning relating to forest and wood products across subject areas and year levels, the forest industry in turn can help build the social license to operate they deserve through a greater awareness of the part they play in a sustainable future. She is very excited to bring the newly created ForestVRTM immersive learning classroom tools to the NZIF conference, share of Phase 2 of the project, and pass on insights and learnings for the New Zealand context.
10.15am - 10.45am Supporting and cultivation the young crop, Presenter Dave Saathof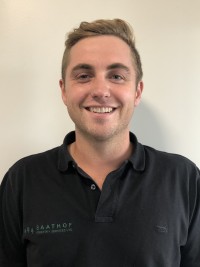 Dave is a forestry manager in the Hawkes Bay currently working in his family business 'Saathof Forestry Services'. He graduated from the University of Canterbury in 2014 with a First Class Honors Degree in Forestry Science and then went to work for Rayonier Matariki Forests in Southland as a Harvest Planner / Roading Manager. Dave spent three and a half years with Rayonier before shifting up to Hawkes Bay. Dave is passionate about the forest industry and is looking forward to making a positive contribution in the future.
10.15am - 11.15am Morning Tea
11.15am - 11.45am What every NZer needs to know about climate change, its impacts and what we can do about it, Presenter Professor Nicolas Golledge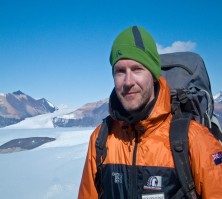 Nick is a Professor of Glaciology at Victoria University of Wellington, and has been working in the Antarctic Research Centre there for the last 12 years. Before that he spent 12 years at the British Geological Survey in Edinburgh, UK. Nick has written or co-authored about a hundred scientific papers, and currently serves as one of the lead authors for the Sixth Assessment Report of the Intergovernmental Panel on Climate Change (IPCC). He leads a number of research projects in NZ, and collaborates with scientists around the world. Nick currently lives in Greytown with his wife and two young children.
11.45am - 12.30pm Review of Climate Change Commission Submissions, Presenter Commissioner Harry Clarke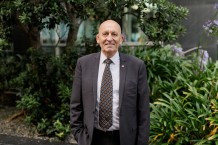 Dr Clark is an internationally recognised science leader in greenhouse gases research. He is well regarded in the primary sector both from a science and agri-business perspective. As a member of the ICCC, Dr Clark was heavily involved in the delivery and oversight of reports and brings a strong sense of continuity to the broader climate community and Commission.
12pm - 1.15pm Lunch
1.15pm - 1.45pm Carbon Farming and small woodlots, Presenter Kevin Reardon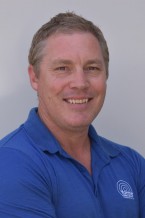 Is their pride and passion .. in the ETS?
Not many forest owners or managers would associate the words 'pride' and 'passion' with their involvement with the Emissions Trading Scheme. In fact, for most foresters' words like 'confusion', 'complexity' and 'frustration' would sum up their involvement in the Scheme. Kevin Reardon provides a unique insight into the ETS having been one of the first to register forests into the Scheme in 2008 to then working within MPI to roll out some of the early carbon afforestation programmes. This perspective of being an ETS applicant to administrator and now consultant has giving him an inside view of ETS mechanics, complexity, policy and politics, through a foresters set of eyes.
As a Director at Forme Consulting Group, Kevin has recently been at the forefront of forestry land use change decisions having completed a number of afforestation feasibility reports on farmland for both private and government agencies.
Kevin's presentation will not only explore the dark art that is ETS participation and whether foresters can have pride and passion in being an ETS participant but also provide an insight into 1BT and forestry landuse change before a single tree is planted.
1.45pm - 2.15pm Forest Investments, Presenter Bert Hughes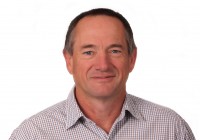 Bert grew up on a farm in Marlborough with significant area of farm forestry, which he worked in from a young age. Relatives had worked for the NZFS with pride and so he worked for the Forest Service and graduated as a Forest Ranger. After 5 years of service the NZFS was disestablished.
Bert had a spell as a silviculture contractor, which is a very tough gig then travelled extensively overseas. While overseas he led long haul expeditions for several years throughout Africa, the Middle East, Europe and Asia for an Overland Tour company.
He returned to New Zealand and went back to forestry, working as a logger in a hauler crew. He eventually got a job with Owens Services and ran Port Log Marshalling operations for them for 3 years in a few sites. Bert was recruited by Rayonier and spent 5 years in Mangatu and Nelson/ Marlborough and finished up as Area Manager, Nelson Operations. Rayonier shut down the Nelson Region so he went into private business with a couple of partners, and our company Tasman Forest Management Ltd still endures in the Nelson Marlborough region, under other ownership.
Bert had an opportunity to buy shares alongside the MD and Company Accountant in Forest Enterprises which he took up and went on to establish the FE company log harvesting and marketing operations, as well as head up the forest operations team.
On retirement of the previous MD he was able to buy more company shares and take on the role of CEO, as well as my Forestry Director role.
2.15pm - 3pm An Update of the Forest Advisors and Log Trader Amendment Act, Presenter Kay Shapland and Dr Susan Secker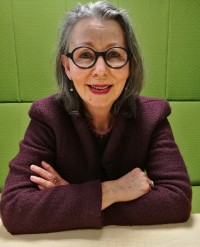 Kay Shapland current position is Manager Forestry Policy, Ministry of Primary Industries
Experience: International Agriculture Development, Agriculture/Agrifood Value chain strengthening, Primary Industry Regulation, and International technical trade negotiation
Dr Susan Secker is the Manager Forestry Operational Policy at Te Uru Rākau. She has an in-depth knowledge of international and domestic policy and regulation. She has over 25 years' experience in public sector policy and regulatory development in Australia and New Zealand . Over the years, she has held management positions in primary sector agencies in Australia and New Zealand including the Australian Department of Agriculture, Fisheries and Forestry; the Ministry of Fisheries and Ministry of Primary Industries in New Zealand. She has also held management positions for the Australian Customs and Border Protection Service and senior policy roles in Inland Revenue. She has also led the international negotiations for Australia in the primary industries space at the intersection of environment and trade, particularly concerning the Convention on Biological Diversity and the International Treaty on Plant Genetic Resources for Food and Agriculture. She holds qualifications in education (B.Ed.), and law LLB (Hon), GDLP (Merit), Ph.D.
3pm - 3.30pm Afternoon Tea
3.30pm - 4pm History of the Carterton Event Centre & Wood is Good, Presenter Erica Kinder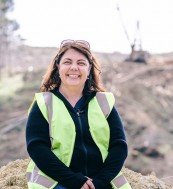 Erica is CEO of two of the eight Wood Councils of New Zealand. She holds a Bachelor of Forestry Science from Canterbury University and has worked for 25 years in the forestry sector in the shipping, transport, logistics and planning areas. She runs community based programs for forestry and provides a link between the public, media, government and regional councils for the Southern North Island and Canterbury West Coast regions. She is passionate about sharing a love of trees and forestry with the younger generation and providing simple plain information to help educate groups on the positive impacts forestry has in our country and communities.
4pm - 5pm Future of Te Uru Rākau, Presenter Henry Weston
Henry is currently the acting Deputy Director-General of Te Uru Rākau. He comes with an academic and professional background in natural resource management, local government and Treaty negotiations – having started his working life as a lawyer with Buddle Findlay in Wellington. He spent a number of years in the Treaty negotiation area, working on many of the Crown's early settlement discussions. He is an experienced manager being the Regional Conservator for the Department of Conservation's East Coast/Bay of Plenty area for about eight years and was the Rotorua Lakes Council's Group Manager, Operations until he took up his position leading the One Billion Trees Programme with Te Uru Rākau in January 2020.
5pm - 5.10pm Closing for the day.
5.15pm 6.15pm After Conference Cocktail Party
6.30pm Bus pickup from Solway Hotel, Masterton for the Conference Dinner
7pm - 10.30pm Conference Dinner and Awards, Carterton Event Center, After dinner speaker, Hon Stuart Nash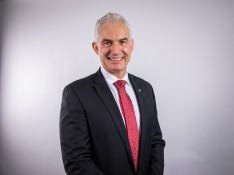 Hon Stuart Nash first entered politics in 2008 as a list MP, and was elected Labour MP for Napier in 2014.
In his maiden speech Minister Nash described himself as first and foremost a public servant, employed by the people of New Zealand; and as a social democrat committed to sustainable economic development and growth. In 2017, he was sworn in as Minister of Police, Revenue, Fisheries and for Small Business.
In the 2020 Labour Government, he was given a suite of portfolios focused on supporting economic activity in our regions, as Minister for Economic and Regional Development, Tourism Minister, Forestry Minister and Minister for Small Business.
Prior to entering politics Minister Nash worked in senior management in small and large organisations in both the private and public sectors. His wide-ranging career has included roles in IT, sales and marketing, business strategy, resource planning, strategic planning and general management.
Minister Nash completed a Bachelor of Arts (History) at Victoria University before moving to Canterbury University where he gained a Post Graduate Diploma in Forestry and a Masters in Forestry Science. He also holds a Post Graduate Diploma and Master's Degree in Business Management and a Master of Law.
10.30pm - Bus back to Solway Hotel, Masterton
Tuesday 17th August 2021
7am - 8.30am Women in Forestry Breakfast,
Presenter Heather Miller, Te Uru Rakau Manager Forest Land Use and Advice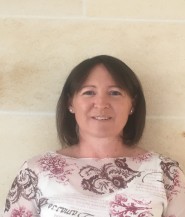 Heather has been with Te Uru Rākau – New Zealand Forest Service for 6 years, starting as an forest advisor within afforestation grant schemes such as the Erosion Control Funding Programme, Afforestation Grant Scheme and the 1 Billion Trees Fund. She has a BsC(Tech) in Earth Sciences and a background in beef farming, community relations and emergency response work. She's also a qualified drone pilot, has planted many a tree and once imported a bulldozer from Ireland.
Presenter Susan Kilsby, ANZ Bank's Agriculture Economist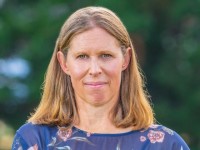 Susan became ANZ Bank's Agriculture Economist in late 2018. She previously headed up NZX's team of analysts providing leading intelligence on a range of agricultural sectors.
Susan and ANZ Chief Economist Sharon Zollner are the contributors to the quarterly ANZ Agri Focus report on the status of New Zealand's primary sectors, including forestry. Susan is often commenting in the media about the primary sector outlook.
At our Women in Forestry Breakfast, Susan will share her insights into the opportunities for women to lead change, future trends to watch for, and her tips for fostering pride and passion in forestry.
Susan has the best of both worlds – she works in Wellington city and lives with her family on a farm in Martinborough.
8.40am - 8.45am Welcome to Conference
8.45am to 9.45am Positioning the forest industry to be a major player in regenerating natural capital, growing regional economies and transitioning to new zero emissions, Presenter Warren Parker
Warren is currently Chair of Landcorp Farming Limited (Pamu) and a Director of Farmlands Cooperative, Quayside Holdings and Focus Genetics. He also Chairs the Forestry Ministerial Advisory Group and the Griffith Enterprise Strategic Advisory Board (the technology commercialisation unit for Griffith University) and is a member for the Advisory Board for Genomics Aotearoa. He was a member (& Chair) of the New Zealand Conservation Authority (NZCA) from 2011- 2018 and PF2050 ltd from 2016-2021. His executive career included being Chief Executive Officer of Scion (2011- 2017) and Landcare Research (2005-2011); and Chief Operating Officer for AgResearch Science. Prior to joining AgResearch, he was Professor and Head of the Department of Agribusiness and Resource Management at Massey University.
9.45am - 10.15am Forestry Myth Busting, Presenter Tim Payn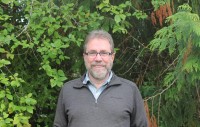 Tim Payn, Professor of Sustainable Forestry at Toi Ohomai Institute of Technology and Scion, and Fellow of the NZ Institute of Forestry
How do we communicate information and facts about New Zealand's forests? I'm interested in why myths about forests grow and are perpetuated, what sorts of information people are interested in, the importance of social and other media types, and what makes a good communicator. We've explored several ways to communicate – I've used my background in environmental forestry to develop environmental fact sheets: key facts about topical issues e.g. biodiversity in planted forests, or debris flows. Working with international and national groups I have developed indicators of sustainable forestry that allow people to get a clear picture of all aspects of a forest – social, environmental, economic and cultural, and developed a web portal for information on New Zealand's planted forests. I'm currently also exploring how we might teach the fundamentals of forestry to non-foresters.
10.15am - 10.30am Closing of the Conference
10.30am - 11am Morning Tea
11.15am - 4pm Field Trip -Town Tour – Log Distribution & Timber Processing

The Town Tour doesn't need to take you far to see industry best practice in motion.
To showcase the region's timber processing capability, Juken NZ Ltd (JNL) is opening its doors for a tour of their Masterton sawmill for the production of high value engineered timber products.
Adjacent to JNL, the tour will continue through the Waingawa rail yard, where C3 operates the log marshalling and transit hub on behalf of partners CentrePort and KiwiRail. $8m was spent in 2020 upgrading this essential infrastructure and doubling its capacity.
Around the corner from the hub, specialist log cartage company McCarthy Transport will take a tour of their expanded Pakihi Yard and talk about its significant investments and changes.
Thanks to JNL, C3, McCarthy Transport, Forest Enterprises and LDL.
11.15am - 4pm Field Trip: Forest Tour – Farm Forestry & Advanced Logging Systems
The Forest Tour heads out to Tinui to an operational harvest setting and to Rewanui Forest Park.
Mechanised harvesting practices are key to improved safety and productivity outcomes. JNL's logging operation will demonstrate a Logchamp swing yarder with grapple system and tethered felling machine in action.
Along the way is Rewanui Forest Park, a 334ha property near Masterton on the Castlepoint road. It has areas of native bush, open grassland and sites suitable for growing both native and exotic trees. Rewanui is a trial site for native and exotic timber trees.
Thanks to JNL, Havard Logging, the Montfort Trimble Foundation and the New Zealand Farm Forestry Association.