Filipo Levi
Filipo was a former Highlanders player and the captain of the Manu Samoa rugby team in 2008 and 2011 Filipo certainly has the mana and credibility to do so. With a Master's degree in Indigenous Studies and a Bachelor's degree in Pacific Island Studies, Filipo has a strong educational background to support Pasifika and Maori worldviews in his workplace learning environments. Whether its large audiences or smaller workplace groups, Filipo's ability to connect and build rapport quickly is one of his natural abilities and demonstrates the strong leadership attributes demonstrated during his rugby career. As a former International Rugby Captain, leading people is about your actions that serve with purpose.

Dan Williams
Dan is a partner at national law firm Anderson Lloyd. Dan specialises in forestry law including acquisitions and disposals of forestry estates (including Overseas Investment Act matters) as well as general estate management issues. Dan's experience includes acting for some of the largest forestry managers in Australasia, private investors, iwi organisations and conversation trusts including advising on some of the most significant forestry transactions in the last 15 years. Dan is also co-head of Anderson Lloyd's carbon trading, ETS and climate change team and regularly advises on ETS issues and carbon forestry projects.

Tara Wylie
Tara is a partner in Simpson Grierson's National Commercial Property Team, based in Auckland. Tara works in all aspects of commercial property including acquisitions and disposals, leasing and forestry rights, property development and overseas investment. Tara undertakes work for a wide variety of forestry clients across the country including those involved in rotational forestry and permanent carbon forests. Tara is also an expert on the Overseas Investment Act and has prepared a number of successful forestry applications and has been actively engaged with the OIO and Treasury on the legislative changes in this area.

Simon Hardy
Simon has more than twenty years of project experience in both the UK and New Zealand, Simon has broad expertise in large infrastructure, urban design, and master planning projects. As Project Principal, Simon has been integral to the successful delivery of numerous demanding projects involving complex briefing and operational
requirements. Simon is involved in projects from inception through to completion, with an extensive portfolio of project types and scales. Associate Principal
Bachelor of Architecture (First Class Hons), Victoria University of Wellington. From vertical infrastructure and commercial buildings to airports, residential developments, large span structures and mass timber design.

Linda Mulvihill
Linda is the Head of Energy and Climate at Fonterra. In this role she is responsible for leading the strategy and programme of work to improve energy efficiency and reduce carbon emissions across the manufacturing sites, while also ensuring that the company has an economic and secure supply of energy. Linda has a legal and science background, and in 2016 won the NZ Energy Excellence award for the Young Energy Professional of the Year.

Te Kapunga Dewes
Te Kapunga has twenty years' senior management experience in the forestry and manufacturing sectors, including CEO of PF Olsen Ltd, the largest privately owned forestry company in Australasia. He is current CEO of Whenua Oho, a Māori Landowner advisory, advocacy, and consultancy service. Te Kapunga is on a number of Māori Trusts, government advisory groups, and is Chair of Nga Pou a Tane – The National Māori Forestry Association.

Paul Adams
Paul is the Research and Development Director at Forest Growers Research Ltd (FGR) which is part of NZ Forest Owners Association Inc (NZFOA). His role is to provide trans sector leadership on all aspects of forest growing research in New Zealand.
Paul's expertise in forestry science, research, technical services, and operational management comes from more than 30 years working in the softwood and hardwood industry in both Australia and New Zealand. Before joining Forest Growers Research in early 2022 his most recent role was Forest Estate Manager for Rayonier NZ. Prior to that he worked in Tasmania and South Australia in both hardwood and softwood forest research.
Paul is passionate research and development and delivering practical results that lead to improved productivity, value and resilience of New Zealand's forests.

Andrew Hewitt
Andrew has been with TimberLab for the past 8 years, with construction industry knowledge coming from roles in estimating, contract and project management within the construction industry in Australia and NZ for the past 20+ years. Andrew enjoys leading a highly experienced and innovative team at TimberLab with a focus on early adoption of technology, improving manufacturing processes through digital tools and increasing capability and capacity through plant and process design.
Andrew role see him working with industry to inform designs that best utilise the strengths of prefabricated mass timber construction and to improve the crossover between design development and the 3D digital manufacturing model to reduce lead times and increase the uptake of mass timber products in NZ.

David Janett
David has been working in the forest industry for over 40 years and is a director of the companies in the Forest Management Group. He has worked in the ETS since its inception and is also a member of the TAG group working with MPI on commenting on ETS regulations as they are developed. He is also a seconded member to the Northern South Island Beef and Lamb Council for the past 3 years. His work with the group has ranged from working with larger corporate investors, advising banks on lending policy for forestry around carbon, smaller investor groups, companies looking to offset emissions down to individual farmers. The company is planting larger areas of exotic forest but also working on large scale indigenous forest regeneration projects with landowners. He has a Forestry degree from the University of Canterbury and is a registered consultant with the New Zealand Institute of Forestry.
Dr Jon Ryder
Jon Ryder is currently the Chief Executive Officer of Oji Fibre Solutions, he has direct responsibility for all activities of the Pulp, Paper and Packaging businesses in both New Zealand and Australia: Health, Safety and Environment, EBIT, manufacturing, engineering, sales and marketing and strategic development.
Jon has gained over 30 years' experience in the Forestry, Pulp, Paper and Packaging business. Jon's interest in the Industry started from his Biochemistry degree from Manchester University and then a PhD from UMIST in Pulp and Paper Manufacturing. His career has spanned international boundaries starting in the UK in Technical and Production Management of fine coated paper mills, then in NZ with Packaging and Paper Manufacturing at Kinleith and then Pulp Mill Management experience at Tasman.

David Raudkivi
David is a partner in Russell McVeagh's corporate advisory group in Auckland and has significant expertise in the forestry sector. He regularly advises on both large scale and mid market forestry transactions, investments in forestry owning entities, management rights, Overseas Investment Act consents, commercial arrangements, cross border forestry transactions, and compliance and governance issues relating to forestry.
David also advises on M&A and equity capital markets transactions. David was named '2022 Lawyer of the Year' by Best Lawyers® New Zealand for Capital Markets Law, as well as being recognised in Agricultural Law, Corporate Law and Mergers and Acquisitions Law. David is admitted to practice in New Zealand and in New York.

Dr Heidi Dungey
Heidi is the Portfolio Leader, Establishing Indigenous Forests at Scion. This portfolio aims to help New Zealanders by enabling the successful planting, establishing and growing of forests planted with native species.
Dr Dungey has a background in tree breeding and genetic resource characterisation for commercial forestry species including radiata pine, Douglas-fir, cypresses, eucalypts and redwoods. Her research encompasses quantitative and ecological genetics and breeding, including the application of new technologies in tree breeding programmes. Dr Dungey has a passion for native forests and the multiple benefits that they can contribute to the wellbeing of people and the land.

Malcolm Paterson's whakapapa links him to Ngāti Whātua in both south Kaipara and Tāmaki Makaurau (Auckland). He first qualified and worked as a medical doctor, and then went on to gain a masters degree in environmental management - for some years managing Ngāti Whātua Ōrākei's environment and heritage team. Malcolm is currently the Tumuaki (Chief Executive) of Ngā Maunga Whakahii o Kaipara "Ngahere Ltd" and "Te Rau Manga" (the commercial arms of Ngāti Whātua o Kaipara's post-settlement entity focused on managing its forest estates), having also previously assisted its Treaty claim manager and filled senior management roles across Kaipara's commercial property and tourism portfolios. He has held other governance positions over time but is presently the Deputy Chair of both Ngāti Whātua Ōrākei Whai Maia (the hapū's social, cultural and environmental development arm) and the school board of Rutherford Primary.
Malcolm is married and has two young tama.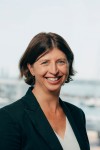 Angela Bull
Angela is the Chief Executive of Tramco Group, a large New Zealand owned property investment company which specialises in large scale land holdings, notably the Viaduct Harbour precinct in Auckland and Wairakei Estate in the Waikato. She holds a Bachelor of Laws and a Bachelor of Arts (Political Science) and practised property and environmental law prior to her executive career.
Angela is an independent director of the Real Estate Institute of New Zealand (REINZ), realestate.co.nz, Foodstuffs South Island Ltd, Foodstuffs New Zealand Ltd and Northwest Healthcare Properties Ltd. Previously, Angela held a number of senior positions over a 10-year period with Foodstuffs Auckland and Foodstuffs North Island Ltd, most recently being General Manager Property Development for Foodstuffs North Island.
Margaret Kawharu
Margaret for the past 27 years, Margaret has worked extensively on Treaty of Waitangi claims through the research, Waitangi Tribunal presentation, negotiation and settlement phases. In 2012, she was made a member of the New Zealand Order of Merit for services to Māori. Margaret is currently a director on the post settlement commercial subsidiary board Ngā Maunga Whakahii o Kaipara Commercial Ltd (KCDL), and chairs the two forestry companies, Ngahere Ltd and Te Rau Manga. These companies oversee the management of Woodhill Forest and the Ararimu Block of Riverhead Forest, with a view to protecting not only the assets but 'Kaiparatanga' - a certain way of working with people and the land. Margaret has also served as a trustee on the governing board, Ngā Maunga Whakahii o Kaipara Development Trust, and chaired Kaipātiki, the co-governance mechanism over the recreation reserve at Parakai. She has an MA (Hons) from the University of Auckland and is currently writing a PhD thesis on aspects of post settlement with the Stout Research Centre for New Zealand Studies at Victoria University.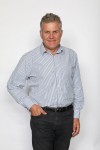 Andrew Watters
Andrew is CEO of MyFarm and a director of Figured.com.
Andrew gained experience in corporate management at Kiwi Dairies between 1990 and 1998. On leaving Kiwi, he and his wife Alison stepped into a 300 cow 50/50 sharemilking job - by 2004 the role had grown to 650 cows and Andrew and Alison were able to buy the neighbouring property to the family farm. In early 2004 they won the New Zealand Sharemilker of the Year title and in late 2004 Andrew was awarded a Nuffield Scholarship.
Andrew's role at MyFarm became full time in 2005. His initial focus was building on the firm's dairy farm investments, commencing with syndicate offerings in the lower North Island, with offers soon extending to the South Island. The business was impacted by GFC, but with the support of repeat investors and a series of German funds, the firm grew rapidly in the period from 2009 to 2012.
Lisa Tolich
Lisa is the Biosecurity Team Manager for Kauri Dieback at Auckland Council. She received her master's degree in biological sciences from the University of Auckland and has experience working in the environmental services, cultural and heritage sectors. As the programme lead for plant pathogens, she has oversight of multiple workstreams that support kauri and myrtle protection in the Auckland Region with support from the Natural Environment Targeted Rate. This includes the delivery of track upgrade programmes, operational research and treatment projects, surveillance and monitoring, and education and behaviour change.

Lawrence Yule
Lawrence Yule has extensive experience in Local Government, Community Advocacy and Agriculture. He was Mayor of Hastings for 16 years and President of Local Government New Zealand for 9 years. He Chaired the Commonwealth Local Government Forum for 6 years which gave him insight into international affairs, global challenges around poverty, food supply, rights of indigenous people and climate change. Lawrence was the Member of Parliament for Tukituki from 2017 to 2020.He is a strong advocate for the community and the people of Hastings, and he has served on several 'not for profit' Trusts. He Chaired the development of the Pettigrew Green Arena, the Hawke's Bay Regional Sports Park and the original refurbishment of the Hawke Bay Opera House.
Lawrence is a Rotary Paul Harris Fellow and a Fellow of the Institute of Professional Engineers; He is a founding partner of New Zealand consulting company Yule Alexander and a Member of the Institute of Directors. Yule Alexander is currently working for 14 Councils, Beef and LambNZ and Local Government New Zealand on policy issues surrounding land use changes resulting from the increase in the price of carbon.

Hon James Shaw
James firmly believes that New Zealand can be an example to the world in transitioning to a high-value, clean-tech, post-carbon economy that works for everyone. He also believes that, right now, the world needs more such examples to follow and that those that can lead have a duty to do so.
Prior to becoming an MP, James had a successful career in management consulting, primarily in London, where he lived from 1998 to 2010. He has diverse experience working for large multinational organisations through to local start-ups, social enterprises and community organisations, across Europe, in New Zealand and around the world.
While completing a Master's in sustainable development and business leadership at Bath University, James came to the realisation that the private sector alone wasn't able to effect change at the speed and scale necessary to meet the challenge of climate change and that political change was also required.
He moved back to New Zealand to run for Parliament in 2010 and was elected in 2014, becoming Green Party Co-leader in 2015. In 2017 James led the Green Party into its first ever term in Government with Ministers and was appointed Minister for Climate Change, Statistics and Associate Minister for Finance.
In his first term, James guided the Zero Carbon Act through Parliament with unanimous support; reformed the Emissions Trading Scheme to cut pollution into the atmosphere; and established Green Investment Finance ltd., to stimulate investment in the low-carbon economy.
Now in his second term, and as Minister of Climate Change, James is focusing on specific measures to reduce greenhouse gas emissions in the transport, energy and agricultural sectors. He also holds a new role as the Government's Associate Minister for the Environment with responsibility for Biodiversity.

Oliver Hendrickson
Oliver has responsibility for the operation of the Emissions Trading Scheme for Forestry. He works regularly with foresters, e-NGOs, councils and landowners to facilitate better environmental and productive land-use outcomes with a strong focus on afforestation options for highly erodible land. Oliver has been with the Ministry for Primary Industries for eight years with experience on policy programmes including ETS, RMA and Freshwater. He has a Master of Laws specialising in biodiversity, water, climate change and resource management.

Hon Stuart Nash
Hon Stuart Nash first entered politics in 2008 as a list MP, and was elected Labour MP for Napier in 2014.
After the 2020 election he was given a suite of portfolios focused on supporting economic activity in our regions. He is Minister of Tourism, Economic and Regional Development, Forestry, and Small Business.
Prior to entering politics Stuart Nash worked in senior management in the private and public sectors. His wide-ranging career has included roles in IT, sales and marketing, business strategy, resource planning, strategic planning and general management.
Stuart Nash completed a Bachelor of Arts (History) at Victoria University before moving to Canterbury University where he gained a Post Graduate Diploma in Forestry and a Masters in Forestry Science. He also holds a Post Graduate Diploma and Master's Degree in Business Management, and a Master of Law.

Kit Richards

Kit started his career in the forest ranger intake of 1977. Working in both plantations and latterly in the environmental division of the NZ Forest Service. Upon graduation as a ranger, kit went on to obtain a B For Sci at Canterbury after which he moved to the West Coast seeing out the last days of the Forest Service before becoming planning manager for Timberlands West Coast. This role saw the introduction of the first plantation harvesting at scale, the introduction of the aerial based sustainable rimu harvests and the development of similar plans for the Beech forests under the West Coast Forests Accord. With the end of all harvesting of native timbers on Crown forests, Kit went on to provide consulting services in his own right as well as participating on the set-up of sustainable beech harvesting operation on private lands using the principles established for Timberlands. For the last 17 years, Kit then filled the role of Environment Manager at PF Olsen Ltd, responsible for the FSC certification of parts of the client base, the first PEFC certificate in NZ, and the overall environmental performance of plantation operations across a highly fragmented and varied estate covering many of the geologies and topographies of NZ. Kit is currently serving on the Council of the NZIF after a brief spell of, upon retirement in late 2021, walking Te Araroa Trail (South Island).

James Talbot

James is the Operations Manager for Environmental Assets at Watercare, where he enjoys the range of challenges that are associated with operating Auckland's raw water supply. James leads a diverse team with expertise in engineering, science and operational activities, to ensure water is supplied to Auckland's water treatment plants. A significant project contributing to resilience of the water supply is the restoration of indigenous species in the Hunua catchment land. With a background in environmental science, and an appreciation for how the environment influences water quality, James is passionate about regeneration of native forest in the Hunua Ranges and the benefit this can provide future generations.

Stephen Macauley
Stephen has held senior management roles within the primary industry for over 20 years. In 2022 Stephen was appointed the Chief Executive of the Wood Processors and Manufacturers Association having previously held the position of Chief Executive of the NZ Institute of Primary Industry Management from 2013 to 2021.
Stephen brings a wealth of knowledge and expertise to the role and is highly focused on promoting the interests and adding value to members belonging to the Wood Processors and Manufacturers Association.

Sally Strang

Sally is Environment Manager for Manulife Forest Management (NZ) Ltd based in Tokoroa. Sally has worked in the forest industry for 22 years and is currently the Chair of the NZ Forest Owners Association Environment Committee. Sally was a member of the working group that developed the National Environmental Standard for Plantation Forestry. She is also involved in forest certification and is a board member of NZ Forest Certification Association (the National Governing Body for PEFC in NZ) and the FSC Standard Development Group for NZ.

Bruce Weir
Bruce is General Manager of Country Banking at Rabobank New Zealand Based in Hamilton, he leads a team of 280 rural banking specialists, working from 28 locations throughout the country, who are passionate about the food and agri sector.
Bruce grew up on a sheep and beef farm in Wairoa, Northern Hawkes Bay. His banking career spans over 22 years which started in 2000 when Bruce joined Rabobank as a Finance Officer and transitioned through various customer-focused and leadership roles before his appointment of General Manager in 2019.